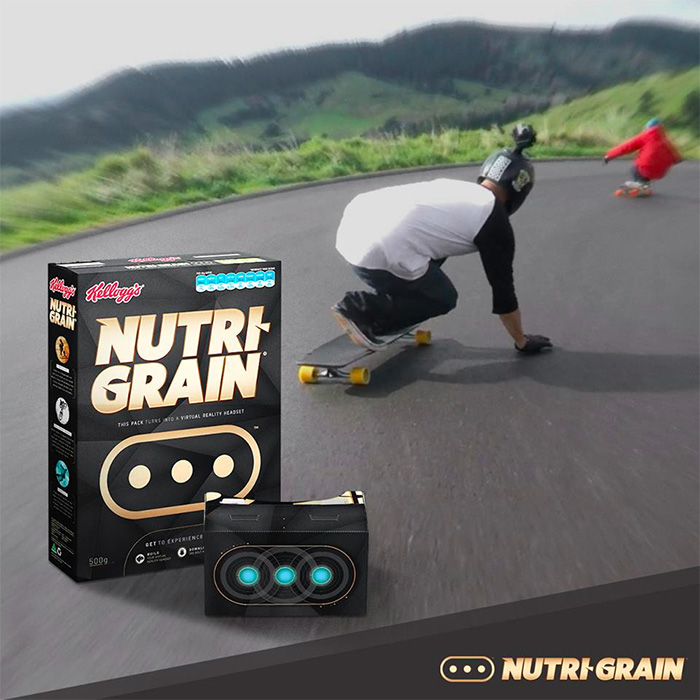 Kellogg's? KELLOGG'S? The brand that brought us cereal with iron by just grinding iron into their cardboard boxes. Yes that exact same Kellogg's is now doing osmething really cool. The cheapest way to get VR by far is to fold your own cardboard viewer. Kellogg's just designed one into their boxes. You can now have breakfast and get a VR viewer for your phone.
What happened? How did a dull brand like Kellogg's get into the mood that much that they would bring R to the people. We can only guess what happened. Our guess is that the CEO or the marketing manager is pretty techy guy or doll.
Bad news
The bad news is that it only launches in New Zeland. So if you don't live there you are out of luck. If you really want one you can request your friends. Someone must know someone in New Zealand. Remember the six degrees of seperation.
Anyays we think it is way cool of Kellogg's to kickstart the hype by giving away VR headsets. Go Kellogg's!
More info: Kellogg's website / Kellogg's Facebook page on the shitty product you have to buy with it. 🙂