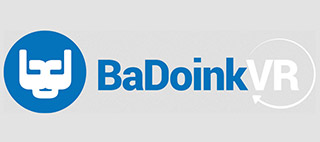 Badoink VR is part of the Badoink network of website. If you join one you get access to all of them. There is badoink.com and badoinkvr.com. The content is diverse. They offer content from several studios with largely known names such as: Wasteland, Vivid, Footjoy and PArty hardcore. In this review we discuss the VR website and their own VR content.
Look and feel of the website
Badoink VR is a very modern looking fresh porn design website. All is clear. Right at the top of their page they offer free Vr headset for all US customers. Which is a very good offer. It gets you going even if you don't have a VR headset yet. If you scroll down you see the individual clips presented with images and some description. There is not a lot of fantasy used in the stories. Just plain porn described with a little twist. Which is good. Almost perfect 4,5 stars!
How about their VR porn content?
Models used differ from US looking – big fake tits to East European skinny girls to tattooed teenagers. Lots of variety there. All clips are offered for Oculus Rift, Gear VR and Google Cardboard. Which is good for now. I am sure they will add HTC Vive and Playstation VR soon. Can't wait for it.
Badoink VR offers low quality and high quality downloads. 180 degrees freedom in looking around. Binaural sound quality. So all is good and fair. Not completely my style with all the content but it's been getting better. So 4,5 stars here.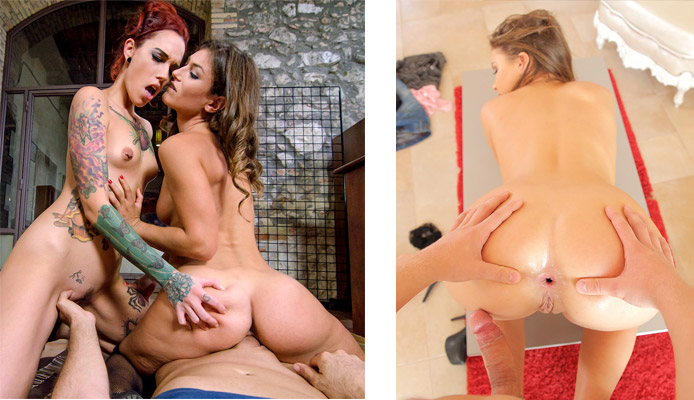 What are their pricing models?
They are alright3 Badoink VR has 3 subscription models. 1 day $ 1, 1 month $ 24.95 and a year for only $ 71.40. Of course the subscriptions are renewed if not ended. It is more expensive than Naughty America. But their content is of good quality. See for yourself…
What headsets can be used?
At the moment Badoink VR offers support for the Oculus Rift, the Google cardboard, Samsung Gear VR and other smarthpone headsets. Which is kind of the same as hte Google cardboard. There is nothing much else out there yet. So basically if you want you can watch it.
Conclusion
Great content, nice website, a little bit more expensive than the competition but if their content appeals to you it's definetely worth it. I give them a 4,5 star rating overall. Which is really good!