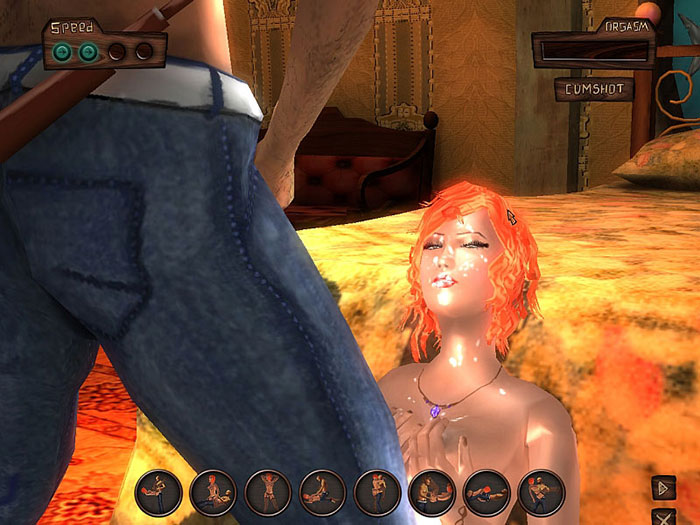 Experience the incredible sexual adventures of Captain Nemo along with his seductive crew of luscious ladies. As the princely Nemo, captain of the infamous Nautilus submarine and sensual pioneer, you will submerge into unprecedented depths of lust. Wet adventures and hot secrets lie in wake around every corner. Unravel new and exciting sexual positions as you ravish any girl of your choice on board, the willing girls treat you to new moves every time. Try not to miss out on this scorching offer! Download this game today!
Recent Game Updates
Captain's Cabin (version 1.1)
This update adds a whole array of new features:
A brand new room named the Captain's Cabin is now available for all-new sexual exlpoits.
A seductive red-haired girl is waiting for you in your cabin, make her moan with new sex positions.
New sex positions have also been added to all the other rooms.
New introductions showing the girls' charms have been added.
The unique "Cam Sex Show" system doesn't show your hands anymore.
Several improvements and fixes were made to the sounds.
All-new background music has been added.
First Release (version 1.0)
A new 3D sex simulation, Nemo's Whores lets you take on the role of Captain Nemo along with all of his sexy female companions as you roam the infamous Nautilus submarine.
System requirements
Processor: 2.0 GHz + (3 GHz Pentium 4 or equivalent rec.)
Video: GeForce™ FX5700, Radeon™ 9600 or higher
Memory: 512MB (1GB rec.)
Operating system: Windows XP / Vista / 7
DirectX®: Version 9.0c or better