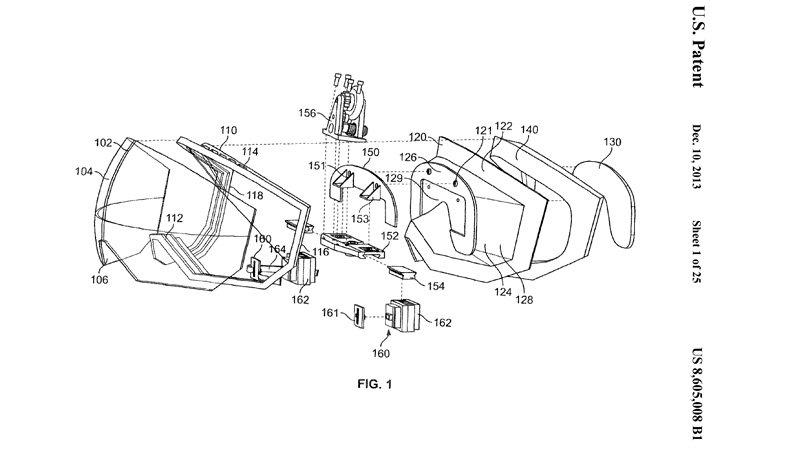 Is Apple working on a virtual, or augmented, reality device? Patents and a number of high-profile hires suggest that Cupertino designers are testing a Apple VR headset to rival Hololens, Oculus Rift and Google Glass.
There are multiple rumours that Apple is developing a virtual reality (VR), or augmented reality (AR) device, going back well over a year. Is Apple making a VR headset, and what would an Apple VR headset look like? If the Apple VR device is real, when can we expect an Apple virtual reality device to be announced? In this feature, we are going to look at all the latest Apple VR rumours, patents and leaked images – including the remarks that Tim Cook made at Apple's quarterly earnings conference call in early 2016.
There's no smoke without fire, and Apple has filed patents and hired VR experts. So Apple is clearly investigating, and building prototype VR devices. And with Google, Microsoft and even Facebook also making VR and AR devices, it seems like VR is a party Apple can't afford to miss.
While people have been speculating that Apple will be making a virtual reality headset for well over a year now, the company hasn't officially acknowledged its interest in the VR market – until now. During Apple's quarterly earnings conference call in January 2016 (where Apple announced its biggest quarterly profit ever, $18.4 billion) Apple CEO Tim Cook fielded a question regarding virtual reality. His response? "In terms of VR, I don't think it's a niche. It's really cool and has some interesting applications."
So there you have it. Apple will join the VR environment. They should no headset that is announced works on a Mac. There are millions of Mac users who would love to buy a new Apple toy for way too much money. Don't you?