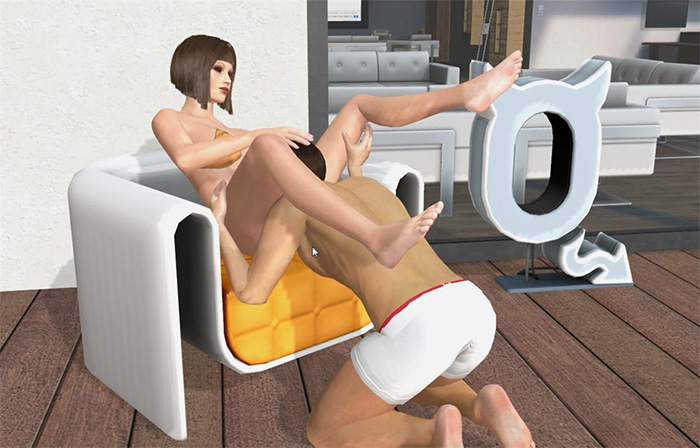 Make new friends and chat in 3D. Hang out, flirt and socialize in an anonymous, safe and secure virtual environment. Create, share and explore fantasies with like-minded others. Swing and play anytime, anywhere!

Build Your Experience
Hot uncensored virtual sex any way you like it. Be who you want to be – female or male. Create multiple personas. Dress up and customize. Choose locations and sex poses – softcore, hardcore & fetish.
User Community
Manage your avatar's preferences and hookup profile. Send invites and control friend requests. Post & communicate with your followers. Receive notifications, news, and posts and get support and help.
Watch the trailer
First trailer is what the game could look like. It is super high definition for your virtual reality needs.



Click the image or this link to watch the trailer
Ultimate customization is possible
In the app you customize ultimately everything. Even the color, size and position of the nipples. It's fucking amazing. Get your kicks with chathouse.



Click the image or this link to watch the trailer
More images on what to expect