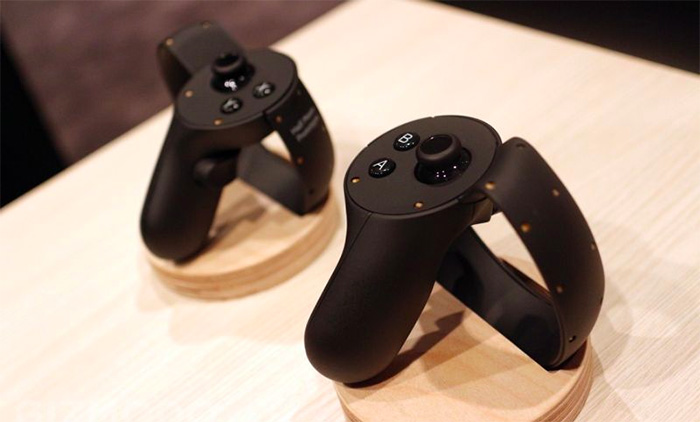 Oculus Touch is a pair of wireless controllers, one for each of your hands. Kind of like a Nintendo Wii Remote and its companion Nunchuk—except here, each controller is a mirror image of the other, and there's no tether between them. They're way the heck more accurate at detecting your movements, too. The Oculus Rift can tell exactly where they are in 3D space because they're covered with little infrared LEDs that get picked up by the same infrared camera which tracks the Rift headset.
The two handsets, one for the left and one for the right hand, are each other's mirror image and have all the way around tracking technology. They can give the feeling to the user that a substance has a certain "slowness" of inertia. Each of these controllers on thumb joysticks, two buttons and a trigger with the index finger.
There is a vibrating motor in, giving haptic feedback is given. Also, all of the fingers were to be detected at the same time. In order to test the Touch-input, oculus uses a 'experience' with the name Toybox. Through this system it is possible to work with others, so that interaction with other people in the same virtual space is possible.
The proof is in the pudding
Don't let us talk about it. Just see it for yourself. Watch the video.